Do you or a loved one suffer from Peripheral Neuropathy? It is an unfortunate fact that many doctors, even within the United States, are failing to completely understand the disease, and even worse, their recommend prescriptions may actually be causing more harm than good. If you are interested in learning more about Peripheral Neuropathy than even your doctor knows, then read on.
Within This Article You Will Discover:
What Many Doctors Don't Know About Peripheral Neuropathy!

The Hidden Spot Most Doctors Fail To Check As The Cause Of Your Problem!

Why Taking Pills And Doing Exercises Probably Isn't A Good Idea If You Want

To Get Rid Of Peripheral Neuropathy Once And For All!

Why Only Going To Your Family Or HMO Doctor Could Lead To Years Of Misery And Frustration.

Why There is No Surgery for Peripheral Neuropathy.

How To Naturally And Safely Get Rid Of YOUR Peripheral Neuropathy!

And Much Morel
What Is Peripheral Neuropathy
Peripheral Neuropathy is a disabling epidemic that is sweeping America as we speak. Many of your family, friends, and co-workers will experience the same leg problems at night as you do because of a number of factors including misinformation and inappropriate care.
You see, what's so dangerous about Peripheral Neuropathy is that it's not an injury like a broken bone or a cut or scrape. Peripheral Neuropathy usually comes on slowly. You may feel that you just had a bad night, or maybe you just brush off the problem thinking it's nothing, and then it slowly builds and builds. Your Peripheral Neuropathy becomes worse and worse. You become more irritable and start to snap at family and co-workers.
And then one day you realize you just aren't the same person you used to be. And that's when you go to your family doctor to get checked out.
If you were to go to your family or HMO doctor complaining about movement, tingling, or cramping in your legs at night, you'll probably hear something along the lines of… "You probably have Peripheral Neuropathy. Try these meds and if they don't work, we can try some others."
Have you seen the side-effects for the latest medication for Peripheral Neuropathy?
How many different medications have YOU tried for Peripheral Neuropathy?
How healthy is mixing prescription medications until you find something that works?
This is a blaring alarm that your doctor may not be the person to talk to. You see, most doctors do great with general medicine. If you have an ear infection or the flu, medical science can do wonders! But when it comes to a condition like Peripheral Neuropathy, many doctors just give you medications and send you on your way. They may not have the experience to properly diagnose the true cause of your problem and get rid of your problem for good.
THAT'S RIGHT! MOST DOCTORS DON'T KNOW HOW TO MANAGE Peripheral Neuropathy WITHOUT MEDICATIONS!
Peripheral Neuropathy is a tricky condition. You see, your Peripheral Neuropathy can have a number of causes. Some of those causes – like consuming caffeine, eating a large meal, or exercising shortly before bed – can all be easily rectified by making changes! What I am talking about is the Peripheral Neuropathy that does not seem to have a known cause. Every day, thousands of Peripheral Neuropathy sufferers make the mistake of going to their family doctors because they don't have the information you're about to read. Going to your family doctor and taking medications may result in your Peripheral Neuropathy becoming more severe, and worse yet, you may never get rid of the problem. Don't put yourself at risk for misery, suffering, and the decreased income from missing time from work.
The Dark Secrets About Peripheral Neuropathy Medications
The main problem with the treatments most doctors prescribe for Peripheral Neuropathy is that they never go after the root of the problem, but focus on the symptoms. And when the medications wear off (which they do because the brain habituates to all stimuli), you'll often find they only cover up your problem for a short time and did nothing to fix what's causing your RLS in the first place.
Some doctors give their patients the newest medications on the market like Requip. Some will use an anti-seizure medication such as clanazepam, dilantin, or neurontin (I guess it doesn't matter that in 2004 Pfizer was fined $430 million for recommending this med off label – that is, what it was NOT intended for).
Why Take Habit Forming Medications?
Why Just Mask The Problem Instead Of Solving It?
Why Not Take Some Proactive Action By Listening To Your Body?
Peripheral Neuropathy is your body's way of telling you that there is something wrong.
If you are taking pills so you can sleep and more pills to get through a day of work, then you are probably making your problem worse because you've sabotaged your body's only means of keeping you healthy. Obviously, this form of treatment is not a permanent fix because no matter how many pills you take, you'll never get better!
These pills can cause dangerous side effects like liver failure, kidney damage, and gastrointestinal hemorrhage.
Trust me on this, these 'side effects' are 100 TIMES WORSE than the Peripheral Neuropathy you're taking these pills for in the first place!
So, if your doctor is treating you by covering up your Peripheral Neuropathy with meds…
YOUR Doctor's Treatment Could Be Making Your Problem Worse!
Since none of the treatments your doctor may be giving you are meant to actually correct the true cause of your problem, logic says your condition will only get worse. If you're like most of the long-term RLS sufferers I've talked to, your life has probably become less than it should be.
OK, so you've done the pills. What's next? Not MUCH!
Fortunately for you, if your doctor's treatments fail, it doesn't mean you're incurable…it just means your doctor was looking in the wrong place! The majority of doctors out there tend to get so sidetracked with focusing on the area involved that they overlook something so incredibly obvious it will shock you!
You see, in order for your legs to calm down and for you to go to sleep, you brain has to SLOW DOWN. FOR ANY SENSATION to travel to your brain, it has to find a pathway. In essence, it needs a road to get there just like you need a road to get to your job in the morning.
In your body, this road is called your nervous system.
The weird thing about nerves is if you interfere with the
nervous system anywhere along its 'road', it can make your
legs jump around, cramp, or tingle, and you lose sleep!
I know this may come as a shock to you, but imagine this: If the REAL cause of your Peripheral Neuropathy were to be found to be treatable and permanently eliminated…then yes, your Peripheral Neuropathy would disappear.
Imagine how your life will change. You won't have to take those pills anymore! You won't have to worry about all of the side-effects that go along with the meds.
I invite you to relax, close your eyes, and picture in your mind a night and the following day without your bothersome Peripheral Neuropathy, a day where you could do whatever you want and not worry about extreme fatigue due to lack of sleep. Your legs didn't bother you last night, so you are FULL of energy!
Can you picture that image in your head? What favorite activity are you doing? How healthy and happy do you look? Who are you spending this time with?
Isn't a moment like this what life is all about?
How would you like to make that fantasy into your reality? How would you like to, once and for all, get rid of your Peripheral Neuropathy and all that goes with it? No more reduced life, no more irritation, no more limitations…just a happy, enjoyable, worry-free life.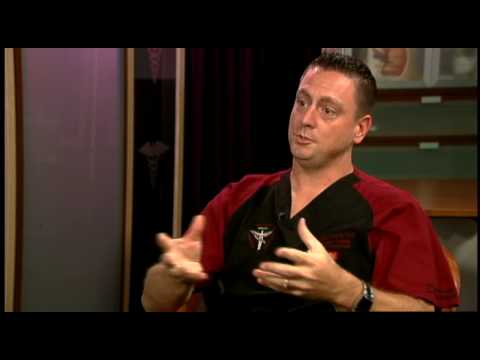 Hello. My name is Dr. Jeff Smith, Clinic Director of Smith Family Clinic, Inc.
I've spent years helping patients who suffer from chronic Peripheral Neuropathy discover the truth about their problem and also ELIMINATE their Peripheral Neuropathy naturally without any drugs!
That's why I put together this valuable, FREE report. Frankly, I got sick and tired of seeing people just like you suffering through a lifetime of misery because no one ever bothered to reveal to them the truth about their condition!
In fact, since I've been helping people just like you eliminate their Peripheral Neuropathy, I've focused a majority of my practice and skills at helping patients with neurological conditions!
There is really nothing more pleasing than helping people just like you finally able to sleep through the night and living life on their own terms once again!
That's why I mailed you this FREE report. I want you to know the truth about Peripheral Neuropathy that almost everyone out there doesn't seem to want you to know. Because I know that chances are great that I can eliminate your Peripheral Neuropathy!
If you're suffering from constant, bothersome Peripheral Neuropathy that you don't want to get worse, then there is hope for you to get rid of your problem once and for all!
In fact, I've helped design a quick and easy Peripheral Neuropathy Evaluation that can determine where your problem is REALLY coming from. In fact, doctors all over the country are now using this method to help RLS sufferers from all walks of life.
But, I have to warn you… It's in your best interest to get your condition evaluated right now because later on, if you procrastinate on this, your condition might deteriorate to the point where I can't help you.
My FREE Peripheral Neuropathy CONSULTATION
Is The Best Way To Find Out What's REALLY

Causing Your Problem!
If you are currently suffering from Peripheral Neuropathy, don't procrastinate, just call the office, come on in, and you can get a FREE RLS CONSULTATION.
The FREE Peripheral Neuropathy CONSULTATION is a series of quick and painless tests that help determine:
What is the true cause of your problem?

Will it get worse in the future?

Is there a way of eliminating the problem quickly and easily?
The test is quick, easy and, most importantly, painless! (It takes about three minutes and doesn't require you to undress or anything like that.)
What's important is that you take a moment now to schedule your Peripheral Neuropathy CONSULTATION, and as I said before, the sooner the better.
If your problem worsens, it may be more difficult to evaluate, take longer to fix, and you may need surgery. So get this test soon.
If time is a problem, we can schedule you at a time convenient for you. (When was the last time a doctor told you this?) How can we do this? Again, the test itself is quick (and painless), so we can most likely fit you in our schedule soon.
What Causes Peripheral Neuropathy?
Peripheral Neuropathy is USUALLY caused by an over-firing of the upper brainstem. There is an area in the upper brain-stem called the RED NUCLEUS, and when this area over-fires, you end up with Peripheral Neuropathy!!!
There are three parts to the brainstem: upper, middle, and lower. NORMALLY, the brain fires impulses down to the lower two-thirds of the brainstem, and this lower portion slows down the upper brainstem. When there is a loss of the impulses firing from the brain to the lower brainstem, the upper brainstem will over-fire the red nucleus and the result is… Peripheral Neuropathy!!!
Due To The Constant Monthly Interest In This Free Community
Service, This No Obligation, FREE Peripheral Neuropathy CONSULTATION Will Be Available To You FREE Only If You
Call NOW!
I hope you've benefited from discovering the truth about Peripheral Neuropathy that, believe it or not, most doctors aren't even aware of. So get this free second opinion before it's too late!
Remember, you have until the date stamped on the sheet to schedule your FREE Peripheral Neuropathy CONSULTATION. After that, we probably won't be able to see you.
Congratulations on taking responsibility for your own welfare! I look forward to helping you, just as I have helped many others!
Sincerely,
Dr. Jeff Smith
P.S. We had had such GREAT SUCCESS with our BBT Brain Based Therapy Management that I personally Authored a Book about it!
I wrote a book called, "LIVING PAIN FREE…ITS YOUR CHOICE." It is a choice. We have so much technology available to us these days that living with these terrible conditions is actually a choice. A choice you can make it to no longer live with it! Make that choice…Get your life back! My book is available for sale in our clinic, on Amazon.com, and on LuLu.com.